LEARN MORE
Powder Cone Valve System
A superb discharge device, it overcomes all the typical powder handling and flow problems of bridging, blockages, mix segregation, flushing and core flow that are commonly associated with butterfly valves. It offers automatic and controlled discharge of virtually any powder type, winning where other systems have failed.
Cohesive materials can be stimulated to flow, by virtue of the integral cone vibration at the top of the lifting cycle.
This means no more 'bin rash' & hammers to release powder, resulting in improved product integrity and no damage to equipment.
Control Your Powders With Cone Valve Technology
On the other hand, very free-flowing powders can be controlled without the need for additional feeders, by using the variable lift height capability of the valve.
To find out how Cone Valve Technology can benefit your business - contact the Matcon team.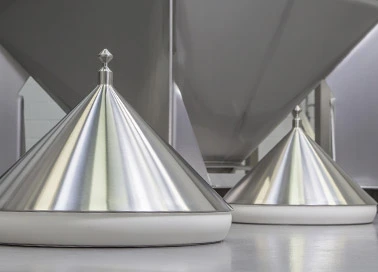 POWDERS, HANDLED
We Solve Your Powder Handling Problems
Matcon's powder handling equipment includes our patented Cone Valve Technology, this ensures that we can overcome all manner of powder flow and containment problems. Powder Bridging
Solve and prevent poor flow that is caused by powder bridging. Rat Holing
Ratholing can lead to costly powder flow problems. Containment
Meet hygiene and safety requirements and remove the risk of cross-contamination.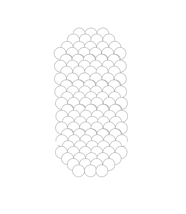 Powder Mix Segregation
Overcome the segregation of your powder mix to ensure you achieve mass flow.
Expert Guidance, Help and Advice
If you're experiencing any of these powder flow problems or have similar challenges with bulk solids, visit 'powder handling problems solved' where we discuss typical causes for each powder flow problem and provide practical advice to help you solve those problems.
WHY CONE VALVES
Contained Powder Transfer
Dust-free powder and materials handling is achieved because the system remains closed (contained) at all times.
By virtue of the outer 'lip seal' on the discharge station and the 'alpha-beta' coupling mechanism the Matcon powder handling system is closed at all times which helps to contain the product and removes the risk of dust hazards.
Accurate Powder Dosing
Butterfly and Slide-Valve IBCs cannot close effectively once the flow of materials has started. But because the Cone Valve opens & closes vertically it can be shut off at any time to stop the flow of product completely. The valve closes under both gravity and the weight of material overhead, in the direction of powder flow.
Because of this, dosing straight out of the IBC can be achieved to accurate metered feed volumes for batch dosing. This removes the need for secondary screw feeders which can be cumbersome to clean and hold up changeovers.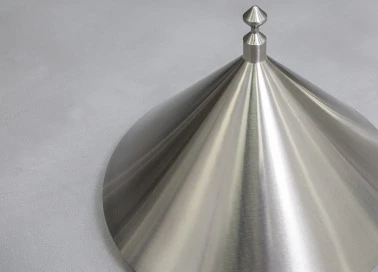 HOW WE CAN HELP
Eliminate Powder Bridging, Rat-holing and Segregation
Achieving and maintaining a homogenous blend is vital to getting the right mix of ingredients in the final pack to the customer.
Many blended powder recipes suffer from segregation as particles move around during the transfer process. This results in poor product quality or scrapped batches.
Protect Your Powder Blend With Mass Flow
The Matcon Cone Valve protects blends during the discharge process by creating an annular gap at the outlet of the IBC which enables the material to move under mass flow. This means that all the product in the IBC cross-section moves at the same time. There are no dead zones, no particle rolling can occur, hence no segregation. All materials have a uniform residence time with first in, first out.
All of this means you get a perfectly homogenous mix right to the end of the batch, vital to ensure a top-quality product and fully satisfied customers.
The improved product quality and reduced cleaning needs of the Matcon equipment has led to us saving 1000 man hours for cleaning and 5000 hours in processing & maintenance.
IBC BROCHURE
IBC Cone Valve Technology
With the Matcon Cone Valve technology you can overcome any powder handling issues including bridging, blocking and powder mix segregation.

Cohesive materials can be stimulated to flow, whilst free-flowing powders can be controlled.

In fact, the variable lift height of the cone means that dosing can be achieved straight out of the IBC without the need for additional feeders.
LATEST ARTICLES
Powder Handling Expert Advice and Opinion
Learn more about Matcon's Cone Valve Technology and Powder Handling Solutions with our useful guides and literature.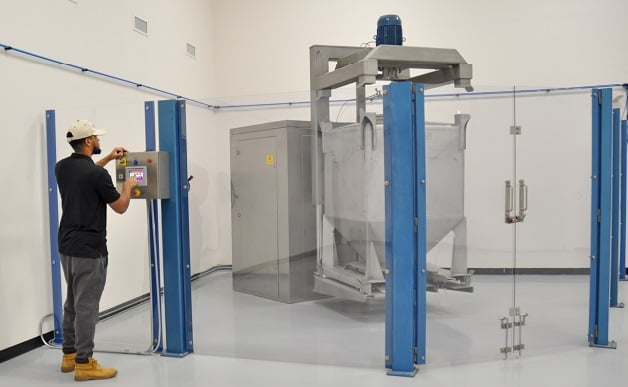 12 September 2022
In an effort to better serve the Australian and New Zealand markets, Matcon is..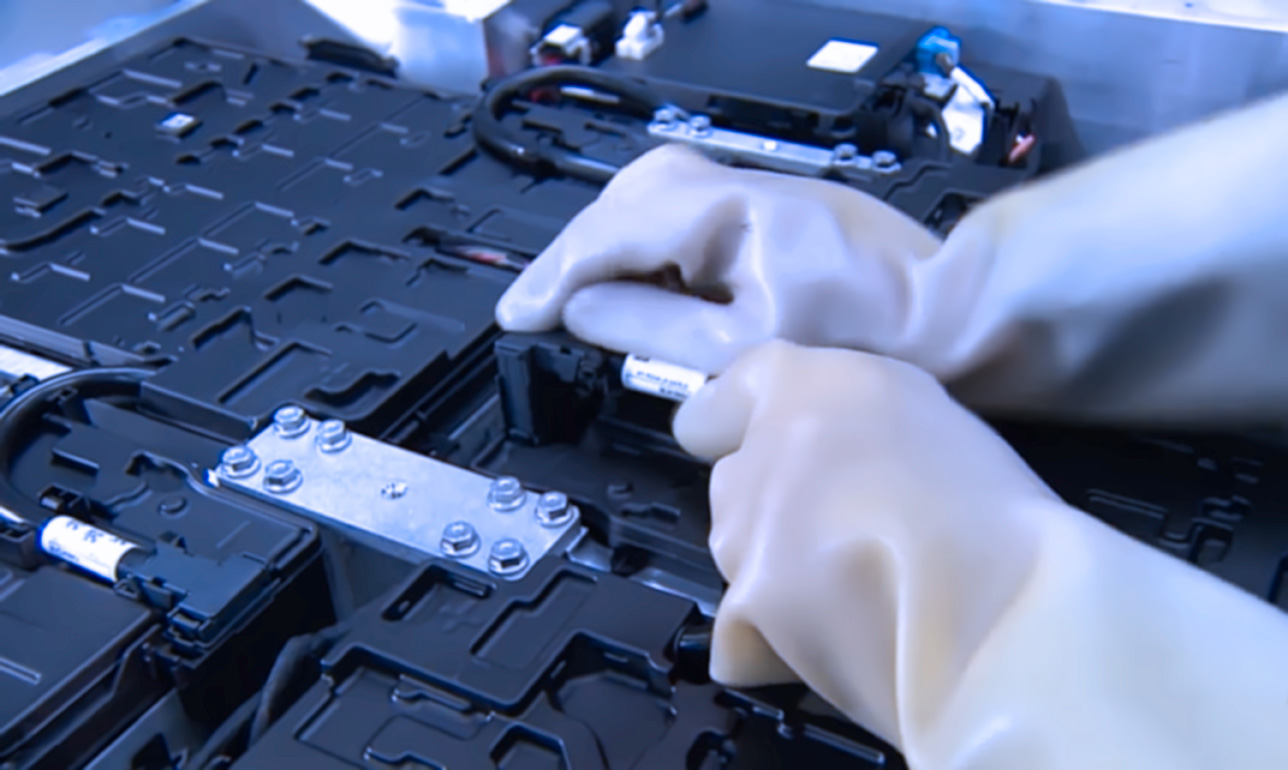 29 October 2020
Supporting lithium-ion battery production Depending on the processes deployed..
LEARN MORE
Related Resources
Learn more about the Matcon Cone Valve and our Powder Handling Systems with these useful articles.
GET IN TOUCH
Request a Consultation
Enter your details in the form below and a member of our team of experts will be in touch to answer your questions.
The Original Cone Valve IBC Manufacturers
At the heart of the Matcon system you will find the Cone Valve - invented, patented and developed by us. We help manufacturers overcome issues of mix segregation, containment and bridging that are inherent in traditional powder handling systems. Discover our unique approach to powder handling and the innovation that underpins all that we do.
About us