INTRODUCTION
What is Parallel Processing?
Parallel processing is the decoupling of each of the manufacturing steps so that formulation, blending, packing and cleaning take place simultaneously.

IBCs are used to transport material between the manufacturing processes, therefore each process step is independent of the other so no time is wasted waiting for the previous step to complete before moving on.
Total Autonomy
One recipe can be packed, at the same time as one is being mixed and another being formulated, whilst used IBCs are cleaned.
TIME SAVED
No Time Lost When Blending
Typically Blending can be a bottleneck. With in-line systems such as pneumatic conveying or close coupled mixing towers, a hold-up in one area affects the whole process chain.
With IBC Systems there is no waiting at the blending stage. The Intermediate Bulk Containers (IBCs) are filled off-line and, as they also act as the blending vessel, they are loaded on and off the blender immediately.
As soon as one IBC is removed, the blender is ready to receive the next formulated container. No cleaning of the blender is required between batches or recipe changes.
Improve Manufacturing Efficiency
This is in stark contrast to fixed mixer systems which can take a few hours to fill the mixer and then several hours to empty as they are coupled to the packing lines.
With an IBC Powder Handling System, there is no need to create WIP/WIQ to overcome bottleneck issues.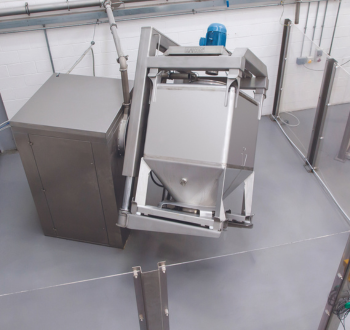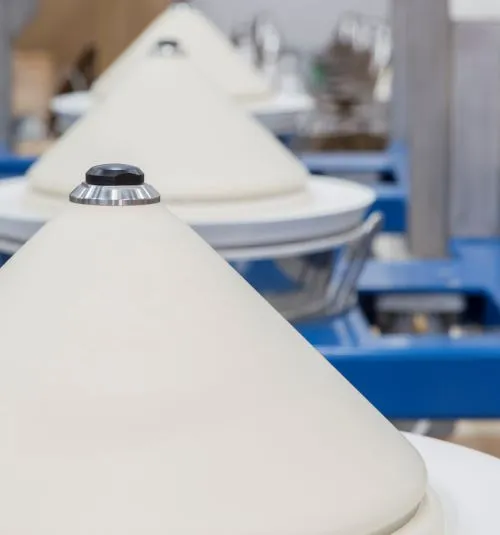 TIME SAVED CLEANING
No Time Lost in Cleaning
As the IBC is the blending vessel, it doesn't need cleaning between recipe batches. Contrast this with an in-line mixing system, where the whole line has to be shut-down for hours.
Key Benefits of Parallel Processing
Increased productivity
Make-to-order (MTO) capabilities
Production flexibility for rush orders
High Overall Equipment Effectiveness (OEE) rates
Reduced process inventory
Production flow
KNOWLEDGE HUB
Parallel Processing Manufacturing
We have created this Knowledge Hub of related articles to help you understand more about your powders and parallel processing.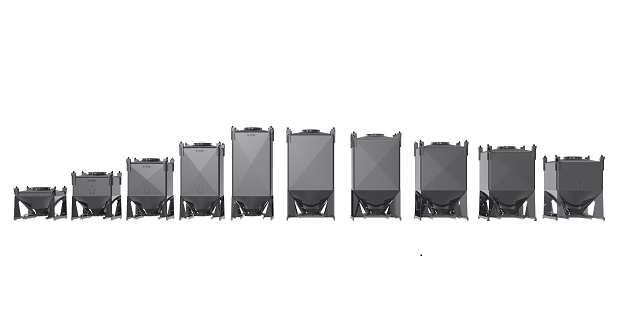 26 May 2020
Efficiency and overheads are two of the major factors that manufacturers strive..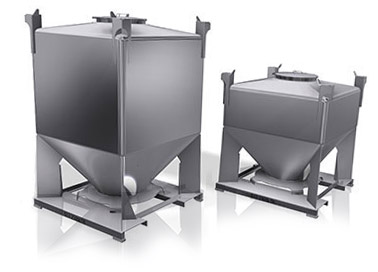 04 May 2020
Finding new ways to improve efficiency and decrease overheads are key to the..
BROCHURE
IBC Cone Valve Technology
Eliminate waste and be able to rapidly respond to customer's needs with flexible and agile powder handling using Intermediate Bulk Containers (IBCs).
With the Matcon Cone Valve technology you can overcome any powder handling issues including bridging, blocking and powder mix segregation.
How Parallel Processing Delivers Greater Production
Parallel Processing - a Walkthrough Example
Using IBCs to Decouple Manufacturing Processes
LEARN MORE
Parallel Processing Resources
Guidance, best practice articles and related reading for Parallel Processing.
Get in touch
Request a consultation
Speak to a member of our team of experts who will be happy to answer any of your questions.
The Original Cone Valve IBC Manufacturers
At the heart of the Matcon system you will find the Cone Valve - invented, patented and developed by us. We help manufacturers overcome issues of mix segregation, containment and bridging that are inherent in traditional powder handling systems. Discover our unique approach to powder handling and the innovation that underpins all that we do.
About us