To ensure that you get the best performance from your Matcon IBC system, it is essential that the equipment is kept in optimum condition. It is an accepted fact that regularly serviced equipment delivers greater efficiency and reliability compared to equipment that is left to run with no attention.
Our experienced Service Account Managers (SAMs) are expertly placed to provide advice on the specific needs for your process equipment, give detailed technical support and recommend the ideal service intervals for your system. Offering a wide variety of services that can be tailored to your individual requirements, our Service Account Managers will ensure that you always gain the maximum benefit from your Matcon IBC system. This not only guarantees you achieve a significant return on your investment but enables you to meet your production goals too.
Meet your local team member
Chris Dempster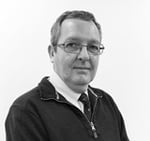 Chris supports customers across Europe, the Middle East and Africa. With over 18 years' experience of working with Matcon equipment, Chris is well placed to provide you with clear, experienced advice and support. Chris is always approachable and sensitive to customer needs ensuring that he always provides appropriate guidance and assistance. To contact Chris via the Matcon website please visit the Aftersales page.
Andy Bichan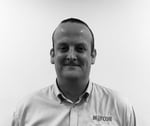 Matcon's vast customer base across the UK and Ireland is supported by Andy. Having over 10 years' experience of Matcon equipment, Andy started with Matcon as a Service and Commissioning Engineer before taking on roles in Project Management and Operations. The experience gained in these areas means that Andy understands the most significant aspects of manufacturing from equipment selection to installation and servicing, providing a breadth of knowledge that benefits the customer. To contact Andy please use the contact us form on the Aftersales page.
Lou Tria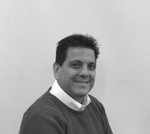 Lou has been with Matcon nearly 20 years and has held his position as a SAM for the past 5 years. Lou's in depth technical knowledge of Matcon systems means he can always offer the appropriate level of guidance and support whatever your project across Australia, New Zealand and the South East Asia region. If you have a question or query for Lou then please get in touch via the contact us form on the Aftersales page.
Robin Zhang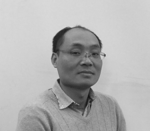 Robin supports Matcon customers across the mainland of China, Taiwan and Hong Kong. Starting in the role of Project & Sales Engineer before moving into the position of Service Account Manager, Robin uses his expert knowledge and vast technical experience gained over the last seven years to support all customers with clear guidance and advice. If you are based in China and need to contact Robin, please visit our Chinese website and complete the Aftersales contact form.
Preventative Maintenance Programme - learn more
Matcon is offering a Preventative Maintenance program to provide you with ongoing scheduled site support with your Matcon system. This ensures that it remains in the best possible working condition and continues to provide you with safe and reliable performance in line with its intended use.
Site support for your scheduled maintenance program
Discount on spare part orders
Training of operators on correct operation of equipment
Training of technicians to perform routine maintenance checks, including strip down and rebuild of equipment
General equipment check and report on preventative maintenance actions
Check system sequences and advise on any controls and/or software modifications or problems as required
Review of wear parts in line with recommended change out program detailed in the equipment manuals
A detailed site visit report with actions and recommendations
Advice on product upgrades and best practice
We want you to be gaining the most benefit from your IBC system and achieving your production goals. Contact the team to discuss developing your personalised plan.

Contact the team
Do you have a question for one of the team or need to get in touch with our Aftermarket department? Contact us today via the website and a member of the team will be more than happy to answer your questions.