At Matcon we are focused on offering best-in-class customer service before, during and after the installation of your equipment. We want to ensure you get the best performance from your investment, so it is essential that the equipment is kept in optimum operating condition.
Our Aftermarket team is 100% dedicated to providing a customer experience that sustains long-term partnerships with our clients, providing a wide variety of on-site support that can be tailored to your individual requirements.
Meet the Aftermarket & Support Team
Andy Bichan - Aftermarket Manager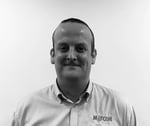 Having over 13 years of experience with Matcon equipment, Andy started with Matcon as a Service and Commissioning Engineer before taking on roles in Project Management and Operations. With a proven track record of developing strong customer relationships, Andy now has overall responsibility for aftermarket and service in the EMEA, SEA and Pacific regions and supports our customers based in Scandinavia. Andy can be contacted by email abichan@idexcorp.com or via the contact us form on the Aftersales page.
UK and Ireland
Ian Hands - Service Account Manager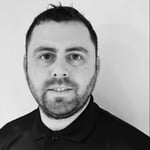 Matcon's extensive customer base across the UK and Ireland is now served by Ian. With technical and commercial knowledge of Matcon spanning over 10 years, Ian is well-suited to support our clients with guidance on areas such as production continuity, risk management and system optimization. Contact Ian by email ihands@idexcorp.com.

EMEA
Chris Dempster - Service Account Manager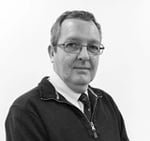 With over 20 years experience working with Matcon equipment, Chris is well placed to provide you with clear, experienced advice and support. Always approachable and sensitive to customer needs, Chris ensures that he always provides appropriate guidance and assistance. Contact Chris on email cdempster@idexcorp.com.
Oliver Falk - Service Engineer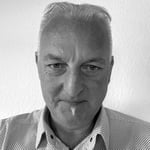 With Matcon continually looking to improve our levels of aftermarket support, we have welcomed Oliver Falk as our new Service Engineer supporting our European, Middle East and African clients. Based in Southern Germany, Oliver is ideally located to carry out aftermarket activities such as service, preventative maintenance & technical support. Contact Oliver on email ofalk@idexcorp.com.
India & Bangladesh
Nagendra Babu - Aftermarket & Application Support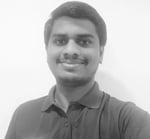 With experience as a Field Service Engineer for over 5 years, Nagendra was promoted to his current position taking on the responsibility for Aftersales & installation support for the India & Bangladesh region. To contact Nagendra for assistance with site & aftersales support, email nbabu@idexcorp.com or visit the Matcon Aftersales page.


Aviroon Kanungo - Field Service Engineer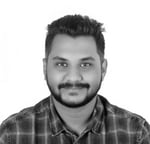 Aviroon began with Matcon early 2021 and his role encompasses providing Site Installation & Commissioning support to customers across mainland India & Bangladesh, as well as carrying out routine maintenance checks and service visits. To contact Aviroon, please get in touch via email akanungo@idexcorp.com.


Kuldip Mochi - Assistant Manager - Aftermarket & Application Support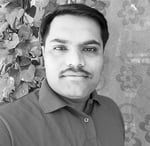 We have welcomed Kuldip to the Aftermarket & Applications support team, to further enhance our aftersales support offering to our extensive customer base located across India & Bangladesh. If you have a question for Kuldip or would like some assistance, then please do not hesitate to get in touch via email kmochi@idexcorp.com.
China, Taiwan & Hong Kong
Nino Shen - Service Engineer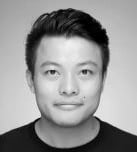 Nino supports Matcon customers across the mainland of China, Taiwan and Hong Kong. Nino's role includes the provision of technical support & advice, maintenance checks and service activities. If you have a question for Nino then please get in touch via our Chinese website and complete the Aftersales contact form or email Nino direct at nshen@idexcorp.com.
South East Asia & Pacific
Lou Tria - Service Account Manager

Lou's in-depth technical knowledge of Matcon systems gained over the past 20 years means he can always offer the appropriate level of guidance and support whatever your process needs across Australia, New Zealand, and the South East Asia region. If you have a question for Lou then please get in touch via email ltria@idexcorp.com
Contact the Team
With our support teams situated all over the world, we can reach your facility quickly if you have a problem that urgently needs resolving. Our experienced technical teams are here to help.
If you're looking for support to help onsite personnel or would like to set up a maintenance program, click the link below to get in touch with your local Service Account Manager.