How is it possible to increase production capacity and response times whilst simultaneously improving hygiene standards for employees and product quality for the end consumer? But without you breaking the bank.
In January 2013, a major coffee mixes company based in South East Asia decided to renovate an old factory in order to produce their 40+ beverage mix products. At the outset of the project, the benchmark was set high – not only should the system installed provide excellent product quality, but it also needed to provide them with manufacturing flexibility with fast response times, at low levels of inventory or WIP, and dust containment for a cleaner environment and improved operator safety.
Designing the right solution is vital
An Engineering Study was commissioned to look at installing a system for the immediate production requirements, which also took into account future expansion plans. As it was a completely 'blank canvas', the flow of product could be optimised, with raw materials coming in on the east side of the building and leaving as finished goods out of the west side.

Production Flexibility without additional cost
The company was given the ability to 'mix any recipe, at any time' because Blending takes places within the IBC itself, meaning there is no need to clean between recipe changes as there are no contact parts. The industrial mixer is immediately ready to accept the next IBC, regardless of whether it is a different recipe. This has provided them with the full flexibility they needed to fulfill orders on demand. This means that there is no longer any need to keep vast stocks of inventory to meet an order, a saving in terms of both capital and potentially wasted product.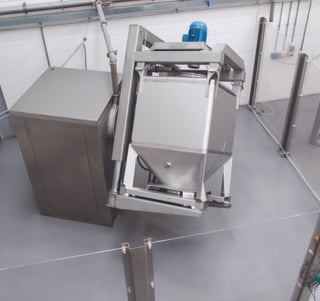 The unique Cone Valve technology within each IBC protects the blended powder against segregation ensuring that the final product is of the consistent high quality customers have come to expect.
As the system is closed at all times, even during discharge, there is no dust released into the production area. This is not only reassuring from a cross-contamination point of view and for the safety of the workforce, but it has also significantly reduced the housekeeping time required around the facility.
The key to a bright future
The Matcon IBC system meets the superior manufacturing requirements. In fact, they have been able to achieve Halal Foods certification, HACCP Certification and have qualified to be a member of the Federation of Manufacturers of Malaysia due to the system they installed. A further benefit is that the improved hygiene standards have boosted staff motivation as they are happy that their employer provides such a safe working environment.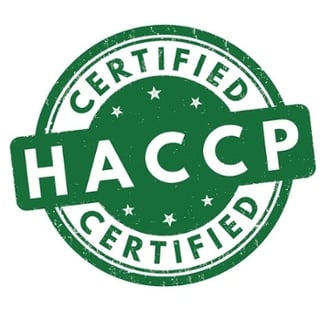 The Lean working environment that has been created based on improving their industrial mixer capabilities has enabled them to produce as much as their old system did in just 1/6th of the time. They owe their success to innovation, and have been at the forefront of developing instant coffee with herbal additives. With their new found manufacturing flexibility they are well positioned to take on new contracts & expand their business even further.
"Matcon's IBC system has enabled us to reduce costs and blending time, improve productivity and enhanced food safety & quality. This has greatly sharpened our competitive edge to venture into the global market and spur our business growth."
- Managing Director
If you see mixing as a bottleneck or the weakest link in your facility that is holding you back it might be time to take a look at IBC based manufacturing. Take a look at our whitepaper to see what a container-based industrial mixer system could offer you in terms of manufacturing flexibility.