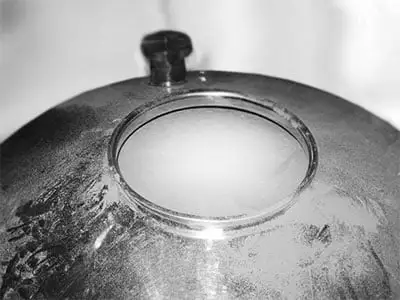 Why Do I Need to Reduce Dust in my Factory?
Dust in your factory can cause unnecessary waste of product and become a serious danger to your employees.
Dust in your manufacturing facility can lead to a number of issues. As well as creating a messy environment, you could be wasting valuable product with powder being spoiled on the floor. A dusty environment can also cause cross-contamination of powders, which is especially important if the process includes allergens.
You could regularly clean away the wasted powder but this will take up valuable staff time, as they are away from the production line or incur the cost of using a third-party cleaning provider. Ultimately your production time is reduced and your product can spoil, adding further overhead costs and poor manufacturing practices.
Depending on the type of powder that you are handling, your staff's health could be put at risk. A facility that is untidy with poor working conditions will undoubtedly result in your reputation with customers being damaged.
Dust is also a highly combustible material that can catch fire and explode when mixed with air. When your activity creates dust your work environment becomes hazardous and therefore must be reduced immediately.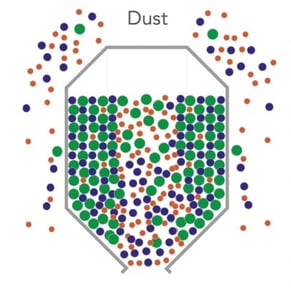 What are the Common Causes of Dust?
A dusty work environment is not safe and therefore
needs to be resolved.
There are a number of causes for an increase in dust such as poor working practices, open transfers of powders and your equipment not sealing properly.
During powder filling operations clouds of dust can often be dispersed into the atmosphere as the sack tip bulk bag does not provide a contained process.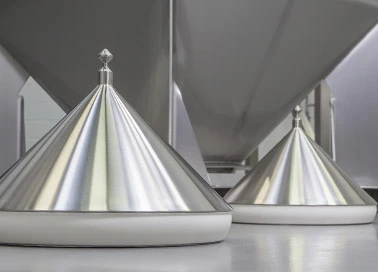 How to Overcome Bridging
A clean and contained manufacturing process is the key to removing dust from your production.
Fitting a HVAC system may help with air quality in the short term, but it is likely to result in further downtime and costs as the system becomes clogged with your wasted product.
Equipment that has been designed for containment, such as the Matcon IBC ensures that your containers can remain closed from filling, mixing to packing. By introducing sack dump stations with dust extraction you can reduce wastage at the first opportunity. Once the IBC has been charged the dust tight seals mean that there are no open holes, no risk of leaking and no contamination.
The production line is completely closed, even during discharge thanks to a 'lip seal' on the discharge station and the 'alpha beta' coupling system. The IBC can be moved around the factory from filling to blending and onto packing without it having to be opened.
CONTACT US
Did we answer your powder handling problem?
If you didn't find the answer you were looking for, complete the form below and one of our powder handling experts will help you diagnose and solve the issue.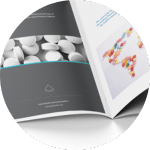 Case Studies
Read on to discover how we help companies around the world create flexible, agile manufacturing plants.
Read Case Studies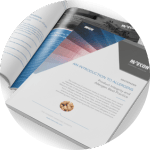 White Papers
Understand more about how to get the best from your powder handling site with our resources.
Read White Papers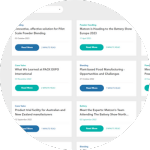 Blog
Read more about powder handling solutions, technical advice and industry insights from the experts.
Explore the Blog
Companies We Work With
Learn about the companies currently using Matcon Systems to optimise their production efficiency and profitability.