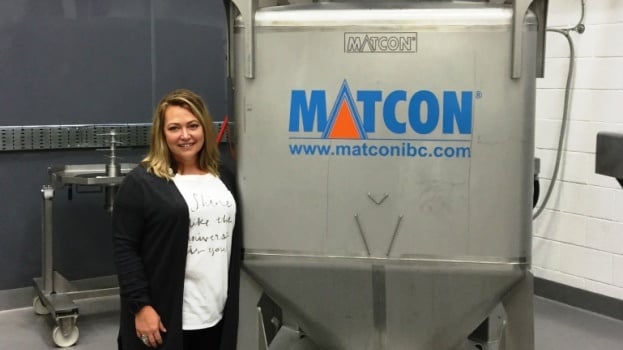 We are delighted to welcome Shambrae Starr to the Matcon Americas team.
Based out of Kansas City, Shambrae joins the Matcon team following seven years working in manufacturing as a Sales Representative and Regional Sales Manager, covering numerous equipment suppliers in the pharmaceutical, food, chemical, agriculture, pet food and animal science industries.
Having recently completed her product training at Matcon Head Office in the UK, Shambrae is now on hand to provide our prospective and existing customers with technical advice to ensure the effective application of Matcon equipment across all industries.
As a key member of our US team, managing the Midwest of the USA, Shambrae is committed to achieving 100% customer satisfaction. "Our customers deserve attention to detail and consistent follow-through during every step in the sales process. As a sales professional, I am always dedicated to my projects throughout the entire life cycle of a customer".
If you would like to talk more about Matcon systems with Shambrae of to contact a member of our US team.