Proudly announcing another significant milestone for employee satisfaction - Matcon has received the prestigious Gold Accreditation from world-renowned standards body Investors In People (IIP).
This marks the recognition of exceptional workplace practices regarding not just training and development opportunities offered but also communication and engagement initiatives championed throughout all levels of staff - from shop-floor operatives to Directors and Management team members.
IIP is globally recognised as an authority on people management, having helped organisations around the world create high-performing workplaces through assessment against its rigorous framework, which covers leadership and strategy; policy and process; people management; performance management; reward and recognition; learning and development; health, safety and wellbeing.
Commenting on this latest success, Natalie Chatley, Director of Human Resources, stated, "Receiving IIP Gold Accreditation is something we are extremely proud of at Matcon – it reflects our total dedication towards continuous improvement when it comes not just employee skillset enhancement but also creating an enjoyable place for people across all levels of staff within our business.
"We will continue striving towards maintaining these high standards so that we can offer a fantastic workplace where every individual wants to be part of developing a successful future for both themselves and the company alike."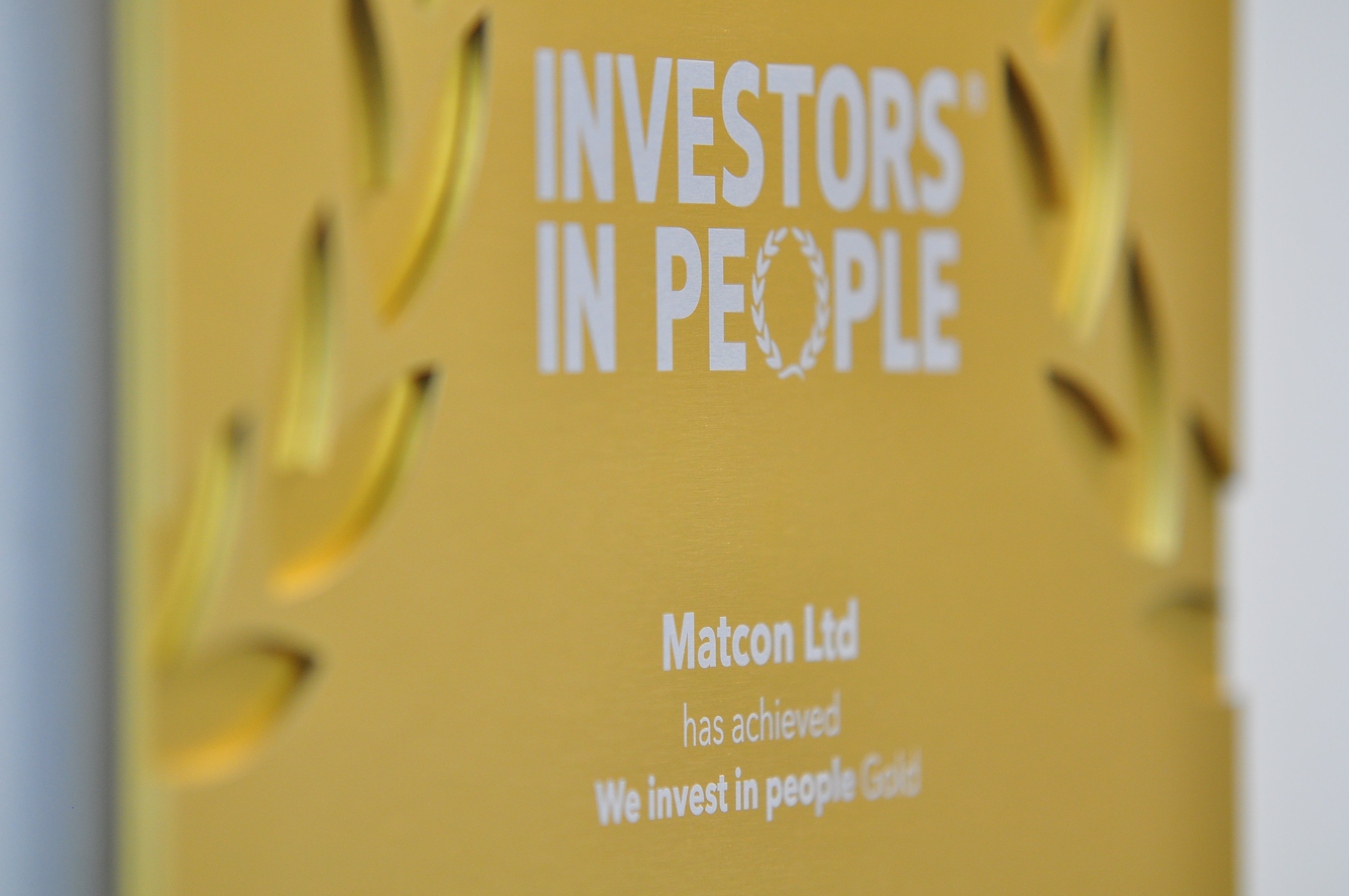 Paul Devoy, CEO of Investors in People, said: "We'd like to congratulate Matcon. Gold accreditation on We invest in people is a fantastic effort for any organisation, and places them in fine company with a host of organizations that understand the value of people."
To learn more about Matcon and its current vacancies, visit our careers page today!