Did you know that Matcon have 'state-of-the-art' Test Plants, equipped with full-scale materials handling equipment?
Do you need to run a full product trial or do you want to put our equipment through its paces? Matcon test facilities provide the perfect opportunity to simulate real working conditions. This means that you can test your product in a real scenario.
Matcon test centers are available at our offices in the UK, USA and China. All facilities contain our state-of-the-art, full-scale materials handling equipment to allow you to replicate true working conditions and scenarios for production-oriented testing.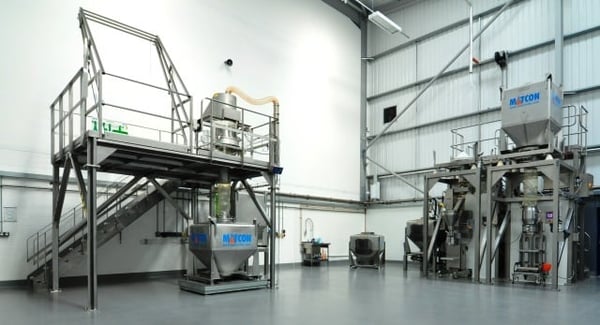 Optimising Blend Parameters
In the UK, you can also test with Near-Infrared (NIR) spectroscopy to help you trial and determine the correct recipe blend times for your materials. Allergen testing and ATP Swabbing is also available to demonstrate our IBC cleaning capabilities.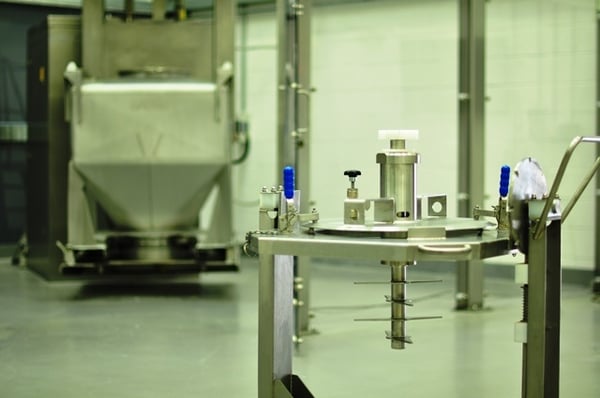 What tests can we conduct?
A visit to a Matcon test plant, gives confidence in your investment and materials. Our test plants can be used to prove:

IBC Blending performance
Material flow and discharge capability
Prevention of segregation on discharge
Accuracy and speed of dosing/packing performance
Cleaning capabilities for both wet wash and air wash
Gentle tablet handling
System interface/integration
Throughput and production capacity
Analyse your materials
We have onsite laboratory equipment to assist in the analysis of your material properties. We can investigate bulk density, tapped density, angle of repose, flow-ability and particle sizes.
Our engineers can use the test results to develop the optimum solution that meets your needs. Our 'hands on' approach means that you'll be able to define the key operating settings to handle and process your materials correctly.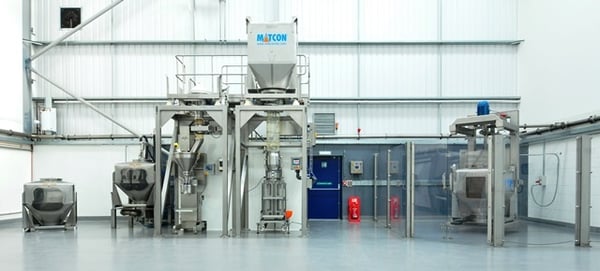 Can we test at your site?
In some cases, rental units can be made available for trials at your chosen production site. This will help you to further testing in your everyday environmental conditions.
Detailed reporting
For each test carried out, you will receive a detailed, confidential test report and advice on equipment settings and how your product was handled during the trial. This can be used when designing a full application if needed.
How can I find out more?
Whether you want to test recipe formulation, the effectiveness of our tumble blending or packing of powders our team can help. We'll allow you to test a range of materials including granules and tablets. We've been helping organisations worldwide to test their materials, with everything from food nutrition, pharmaceutical and the chemical industries.
Enquire about our test facility today via the contact us page.
Simply complete the form on the contact page to request a test. A member of the Matcon team will then contact you to discuss your needs.
(Please note that all test centres are subject to availability. Testing is subject to application suitability and MSDS review).