Working with a wide range of manufacturers across the globe, including Food, Pharmaceutical, Nutraceuticals, Infant Nutrition and Chemical industries, Matcon have been delivering flexible bulk solids and powder handling systems for over four decades.
Whilst our head office is in the UK, our team are well represented in key territories across the world and we work closely with a network of well-trained agents to ensure that our customers are always given the best possible advice.
In the EMEA region, our team is headed up by Julien Michon, team leader and Business Line Leader EMEA & UK.
Whilst Julien's responsibilities are managing the EMEA team, ensuring we deliver Matcon's expertise and equipment correctly to both prospects and customers, he is always looking for new ways to support projects and solve industry challenges.
"For me a satisfied client needs to have moved forward on their project with our support and innovative solutions. We always need to meet the challenges of their profession with respect and loyalty."
In this article, we speak with Julien to understand more about his role and delivery of Matcon's range of powder handling solutions to industry manufacturers.
How do you deliver customer obsession?
"Firstly, the Matcon team are always thinking about this question to ensure we cover all aspects. For me that often starts at the beginning of the story, asking questions to ensure that we fully understand both the main issues and the wider tasks involved. After that we must focus on the desire to understand the challenges of the customers production process and resolve the problems that they face."
How do you use your experience to provide advice and expertise?
"Whilst I am the newest member of the team, I have the ambition and energy to learn. This is essential for me as each project is different and we need to approach it with both experience and an open mind."
Julien has been with the IDEX Corporation since 2013 and joined Matcon in 2019 after six years with Gast Manufacturing selling compressor and vacuum pump technology.
"I joined Matcon because the challenges they solve are so varied. From my previous background and approach to problem solving, I knew I could bring something different and help, following Matcon's strategy and values. I have been involved in different sectors since I left University and played sports at a high level, where I learnt a wide range of skills. I strongly believe that this helps me to focus on the varied aspects of my role, to always get things right for the customer, as required and on time.
Advice for prospects looking for IBC Systems
"Choosing Matcon technology will help to solve a real problem, providing a solution that brings wider benefits. With Matcon you get a partnership rather than machinery alone. Being the inventors of Cone Valve technology and innovators in this area for many years, why would you choose a replica."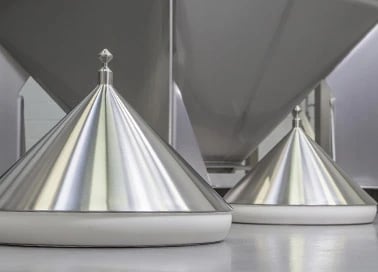 Can you provide an example of how we solve customer problems?
"Sometimes when solving a problem, it is best not to just quote like for like and go with the issue by face value. You need to use experience and ask the right questions. In a recent example with one of our customers, we decided to question the issue, investigate further and challenge the solution. This meant an opposite answer to what was first expected. Three years on, this customer not only has the initial problem fixed but they have realised a range of wider benefits. The equipment is more efficient, and the operators are happier."
Typical applications that are currently seeing high demand - how we can help
"Food and chemical are certainly seeing a peak. Customers that use our IBCs in these industries are certainly seeing the benefits of contained transfer and processing. With additional demand they can easily scale up, increase flexibility and manufacture to meet orders. There is no waste and all risks of batch cross contamination are removed."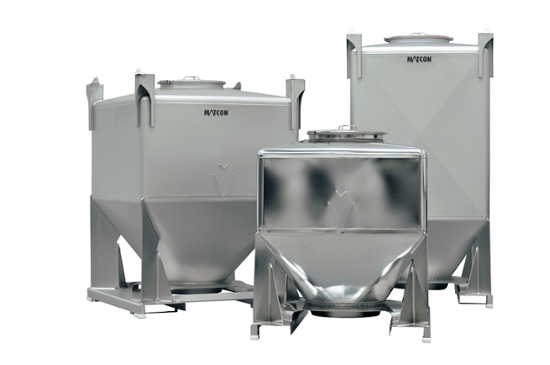 Why would you choose Matcon as your powder handling partner
We are more than a powder handling equipment supplier. With Matcon, the journey for a prospect to be a customer involves educated consultancy from concept to solution. We approach each customer as a new situation, each application is different, even if we can offer standard equipment. I strongly believe that each project is bespoke because we add value and care about the solution that an IBC system can bring."