Did you know we have an established team of powder handling experts based in India?
Our experience of working across a range of industries around the world means that we understand the importance of having a global network of agents and local representatives. Not only does a local contact provide you with quick access to information, servicing and support but it enables you to access an experienced contact who understands your local market and industry.
Over the past 10 years, we have developed our presence in the India and Bangladesh region, working with local organisations to implement overview 30 production lines using Matcon equipment.
Each member of the Matcon team is available to you, to ensure you continue to run an efficient manufacturing programme and solve any powder or tablet handling issues that may arise. All of our expert team have a solid foundation in engineering design with local experience of the market across a range of industries.
Meet your local team
As part of our commitment to our existing customer base and emerging contacts in your regions we have an established team of experts and facilities across India. Our local team are always on hand to support you across, sales, production, testing, after sales (servicing) and commissioning (installations). If you want to speak to a member of the team please complete the 'contact us' form on the website.
Sushil Rajguru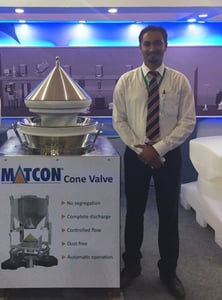 Whether you are looking to upgrade your existing facility or design a new one, it is essential that you consider the impact on the overall performance of your plant. Sushil can help you with solutions to reduce your manufacturing costs and improve production efficiency, quality & safety.



Based in IDEX India's commercial office in Mumbai, Sushil helps new customers to overcome their existing material handling challenges with traditional bin and vacuum transfer systems. He has experience of implementing solutions to deliver a lean philosophy and QbD approach to material handling. This helps our customers increase productivity with the same or less use of resources such as time, manpower and floor space.

Sushil is focused on new business activity, working closely with our prospective customers to deliver new projects and advise on upgrading facilities, additionally ensuring successful project implementation involving liaising with our dedicated Project Managers and multiple process equipment suppliers. His ambition is to continue to make Matcon the trusted partner for delivering reliable and engineered material handling solutions.
Nagendra Babu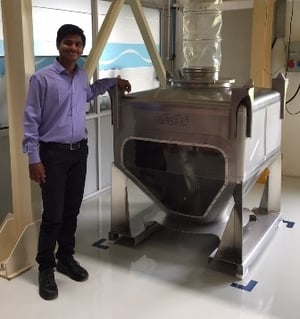 Nagendra works as a field service engineer for the IDEX MPT group, supporting Matcon customers across India. His key focus is to provide information about machinery operation, maintenance and give advice on future servicing requirements. If customers need guidance on the day to day operations of Matcon equipment then Nagendra is always on hand to help.
Endorsing the ambition of Matcon India 'to always provide the best solutions in pharma' Nagendra will always listen to the customer's needs before advising on equipment, setup and application to ensure they always get the best possible return on investment.
Hiren Shah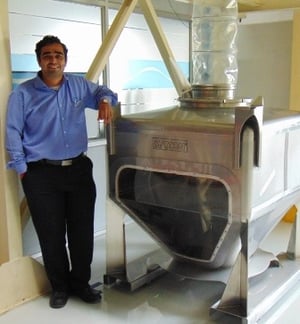 Hiren is a Value Stream Manager, working as part of the Operations Team for IDEX India. Hiren is responsible for leading the Customer Support Team, Inside Sales, Engineering, Quality and Procurement. He is focussed on improving Matcon India's operational, sales and aftersales function.
Based at Vadodara, Gujarat (Matcon's India factory) Hiren can support customers by introducing Matcon products during demonstrations and trials. This gives our customers a better understanding of our technology and a 'hands on' opportunity to use our equipment.
Hiren is focussed on ensuring that customers always have local support. He is always happy to arrange an equipment health check-up programme or deliver servicing, such as local Cone Valve sealing at the Vadodara factory.
Amit Patwardhan
Responsible for ensuring the quality of products and services provided by IDEX, Amit oversees the manufacturing of the products at every stage right from development and manufacturing to packaging and delivery.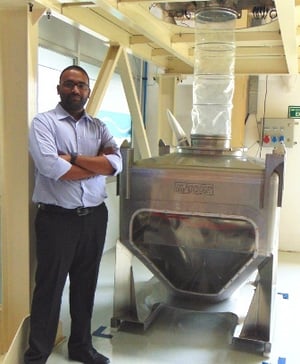 Based out of the IDEX India Manufacturing Plant located in Vadodara, Amit covers the majority of the Indian States, supplying and installing equipment. Amit regularly performs and coordinates product inspections and determines quality assurance testing of raw materials and finished (processed) products. Following testing, Amit also executes detailed test plans, test cases, and defect reports.
Amit is currently working on a project to setup a Bin to Bin Transfer Demo Unit at IDEX India Vadodara Plant, which will demonstrate the salient features of the Cone Valve technology under real working conditions for the Customers.
Contact our team
If you would like to speak to a member of our India team then please use the contact form, providing an overview of any issue and your contact details.
Posted by
Richard Lockwood