The Battery Show North America returns to the Suburban Collection Showplace in Novi, Michigan. This event is the leading exhibition for battery technology and attracts experts from all over the world. Matcon will be there too, with a team of experienced powder handling professionals. Get to know them better in this post.


Phil has worked in the powder handling industry for over 30 years, and his focus has always been on improving manufacturing efficiencies for our clients. In that time, he's undertaken projects in the metal powder and battery industries, resulting in significant improvements for Matcon clients. As our Systems and Application Manager for North and South America, Phil is dedicated to providing our clients with the best possible technical and efficient solution for their manufacturing needs.
Phil's passion for his work is evident in everything he does, and he is always looking for ways to improve the process and create value for our clients.
If you are looking for someone who can help you streamline your operation and improve your yield, come and meet with Phil at The Battery Show North America stand #2105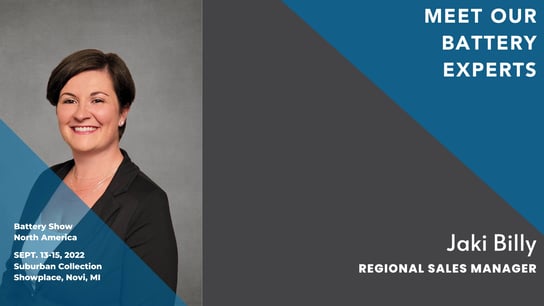 Matcon has been a big part of her life for the last 14 years. During this time she's gained valuable knowledge about Matcon's equipment and the industries served. Having worked in operations and various sales positions, she is able to provide real-life application examples to help customers make informed decisions when it comes to selecting the correct equipment.
She has extensive experience in containment and preventing cross-contamination due to her involvement in various projects in the pharma and food industry. Her clients are always impressed by her ability to streamline production and prevent issues before they arise.
She is always willing to go the extra mile, and as a result, she's built up a large network of satisfied customers who know they can rely on her for expert advice and quality service. Come and meet Jaki at stand #2105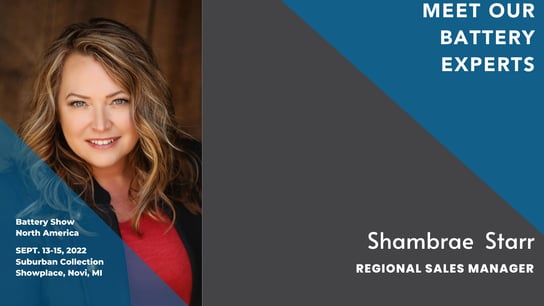 Shambrae has been working in the packaging and manufacturing industry for many years, and during that time, she has gained a wealth of experience in a variety of different areas. She specializes in lean manufacturing principles and has helped many clients streamline their operations and improve powder process flow.
She is known for her attention to detail and dedication to providing quality service. Her clients appreciate her ability to find creative solutions to their unique challenges.
If you are looking for someone who can help you improve your process and achieve your goals, come and meet Shambrae at The Battery Show North America stand #2105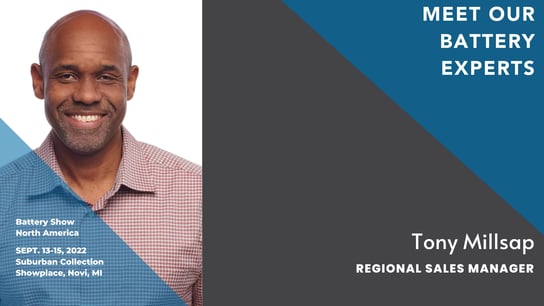 Tony has more than 30 years of experience in manufacturing, managing cross-functional teams, and developing agency and supplier networks. He is responsible for supporting and developing our customer base across all industries in the Western United States. His extensive knowledge and experience working in process control and engineering solutions, as well as his fresh perspective on the powder handling industry, make him the perfect person to contact for all your powder handling needs.
Contact him today to arrange a meeting. You won't be disappointed.