Promoting your product in a crowded marketplace is challenging, particularly when your claims for quality are matched by your competitors. You need to find a way to cut through the noise and make your goods stand out. Accreditation is one way to do this. Here we share five good reasons to seek accreditation plus an insight into the technology that can help you secure a quick win with accrediting bodies.
Prove Your Quality Assurance
All food production is subject to the government's Good Manufacturing Process standards. Some sports nutrition manufacturers wear this as a badge of honour but, in reality, these standards are the bare minimum.
Relevant accreditation raises the profile of your products and puts yours firmly in front. It will mean undertaking audits, adhering to your accreditor's assurance standards and potentially making changes to your manufacturing processes. But think of the process as a business improvement method (rather than an audit) and you'll be ready to make the changes required to secure accreditation and compete with industry leaders.
Build Confidence in Your Product
From basic nutritional testing for protein, carbohydrate and vitamin content to tests for chemical residue, accreditation provides robust product assurance that will reinforce your market research, test cases and anecdotal evidence. Even when you've done your research and know your products sell, it's good to have any niggling doubts laid to rest.
Brand Authority
Accreditation is a proven way to impact brand authority and reputation. Once you've secured the relevant endorsement, you will be able to display your accrediting body's logo on your packaging and website. This helps customers easily identify you as a reputable manufacturer and gives them the confidence to buy.
As an added bonus, many accreditors display your authorised merchandise and business logo on their website. This provides consumers with another way to discover your products which will be displayed alongside big brands like.
Brand Loyalty
Keeping hold of customers with points of difference is key to sustained business growth. Maintaining your accreditation will continue to inspire confidence in your production processes and end product. Not only will this retain customers, but the greater their loyalty the more likely you are to be able to charge premium prices without risking your preferred brand status.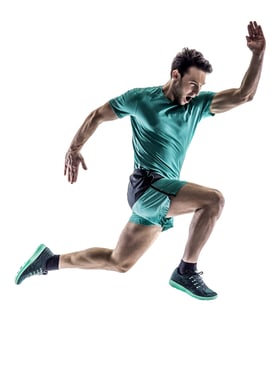 Open Up New Markets
Accreditation can expose you to new markets. Have you an existing product that would give athletes what they need for enhanced performance but not sure it's free from banned ingredients? Then seek accreditation from an organisation like Informed-Choice to ensure your products are free from World Anti-Doping Association (WADA) banned substances. This will give professional and aspiring athletes the confidence they need to start using your product and will also open the door to new stockists.
The same goes for vegan products. If you're producing items that are free from genetically modified organisms, animal ingredients and animal testing, you should meet the Vegan Society's standards. Gain certification from them and you can display their trademark and advertise your merchandise to this growing market.

Gaining Accreditation
Different accrediting bodies will require different standards to be met. However, one thing is certain: cross-contamination must be non-existent and quality control will need to be of the highest standards. This can be daunting, particularly if your existing manufacturing equipment is not up to the task.
Accreditation is only profitable if it can be delivered without compromising your manufacturing speeds or flexibility.
One way of achieving a high standard, accreditable structure is by installing a Matcon IBC system. We bring our expertise and experience gained in the Pharmaceutical and Infant Nutrition sectors and overlay them in our food grade systems. We are used to working in FDA regulated environments.
We supply equipment to many of the market leaders around the world. Our containers are designed to high hygiene standards and are suitable for QbD (Quality by Design) ensuring each process is accurate and repeatable, so you can be sure that what you set up initially and have accredited is what actually happens day in day out.
Use our handy ROI calculator to work out your processing times and where you could improve and save.