On the 8 – 10 February, Matcon were pleased to attend the Asia Pharma Expo 2018, 'An International Exhibition on South Asian Pharmaceutical Industry'.
With Pharmaceutical becoming one of the highest priority sectors in Bangladesh, the event was well attended. Over the three days, we had a large number of visitors to the stand and enjoyed discussing our approach to overcoming a range of powder and tablet handling issues.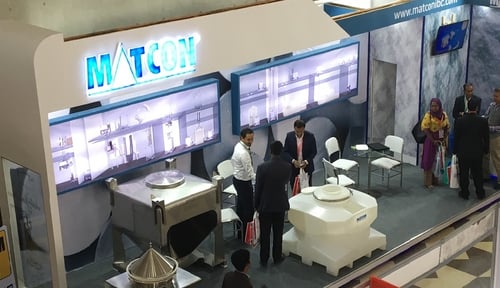 Our stand gave the perfect platform to demonstrate the Matcon Discharge Station with Cone Valve on display. The exhibition also provided a great opportunity for our team to meet with existing clients and create new relationships with professionals from the region's Pharmaceutical Industry.
For those that attended and met with the team, thank you for taking the time to stop by.
Whether you are planning to upgrade an existing facility or design a new one, our team would be happy to advise you on ways to reduce your manufacturing costs whilst improving efficiency.
If you wish to contact a member of the Matcon team, who you may have met during the show then please contact Sushil Rajguru and Richard Lockwood via our contact us page.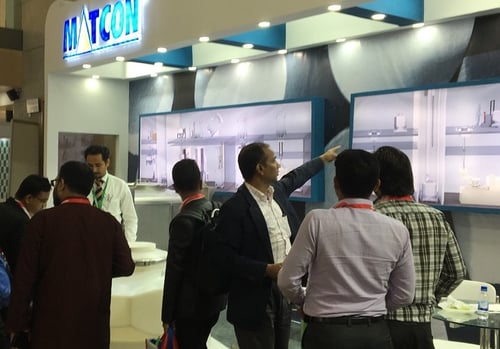 If you missed us at the Asia Pharma Expo, we'll be at Propak in June, or if you want to meet the team at your local event, please view our exhibition page to view the other events we will be attending in 2018.
Please also explore the Pharmaceutical section of our website where you can download brochures, whitepapers and resources for most powder handling problems. This includes our 'Better buildings for better pharmaceutical production' white paper, which you can download for free below. To keep in touch with our latest news, insight and updates, don't forget to subscribe to our blog.
Posted by
Richard Lockwood