Brochure
Lithium Battery Industry
Handle all powder types from cohesive to free-flowing.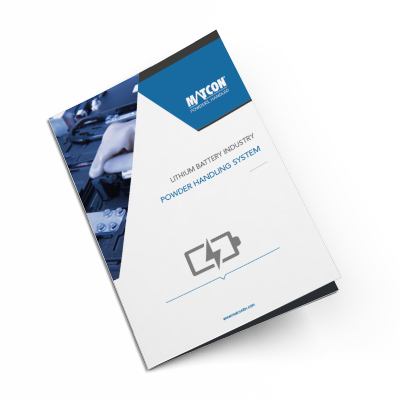 Matcon solutions include automated systems for the formulation, transfer, and discharging of the complex ingredients used in Lithium-ion battery production and recycling, providing safe, efficient handling options for all powders.
A range of solutions for Battery Manufacturers
The Matcon range of materials handling equipment includes automated materials handling equipment and Cone Valve IBCs that are suitable for the blending, storage, and transportation of lithium battery raw materials.
Matcon systems will provide all you need for the safe, efficient battery material handling, transfer and feeding to downstream processes.
Our equipment can be manufactured for your project requirements, with contact parts can be Halar (ECTFE) coated to protect against contamination or corrosion safeguarding your formulated powder mixture.
Download the brochure to learn more.
Download

your document

Once you click 'download' below you will be redirected to a page where you can save the .pdf