Better Industrial Mixer Utilisation
Changes to your mixing process can realise savings and efficiencies across your production process.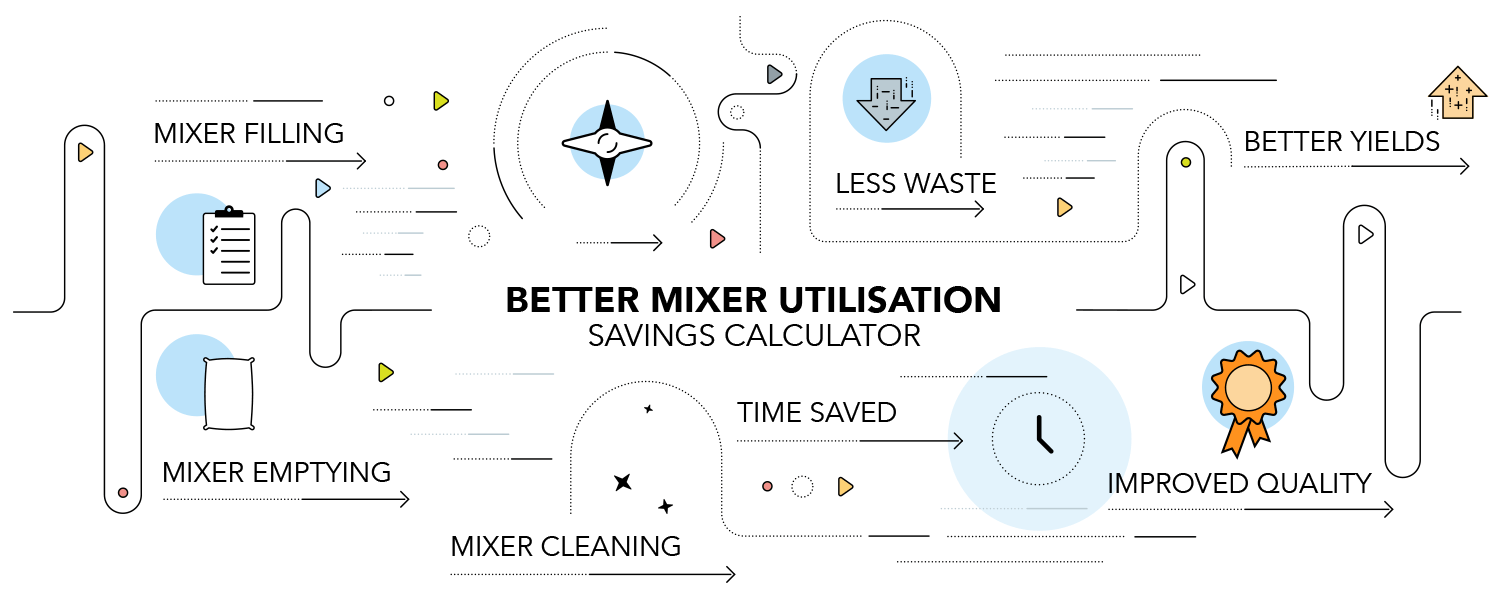 Before you invest in a new mixer it is important to know what return your investment is likely to make.
To help you, we've created a handy calculator which will show what savings and efficiencies you can make at each stage of the mixing process.
By inputting your current production values you will get a specific calculation tailored to your current environment. Efficiencies are split into quality, dust and yield and you can even calculate what the saved hours mean in terms of additional revenue.
Download

your document

Once you click 'download' below you will be redirected to a page where you can save the .pdf