As the leading trade show for powder, granule, and bulk solids technologies, POWTECH offers the perfect opportunity to explore the latest advances in powder handling solutions. Matcon is delighted to be attending this year, where we have a team on the booth who have over 70 years of combined experience.
They are powder handling experts who can provide innovative solutions for every industry and are always up for helping a customer with a challenge.
Here's an opportunity to learn more about their individual areas of expertise and how they can help you streamline your operations.
Get to know them better in this blog post.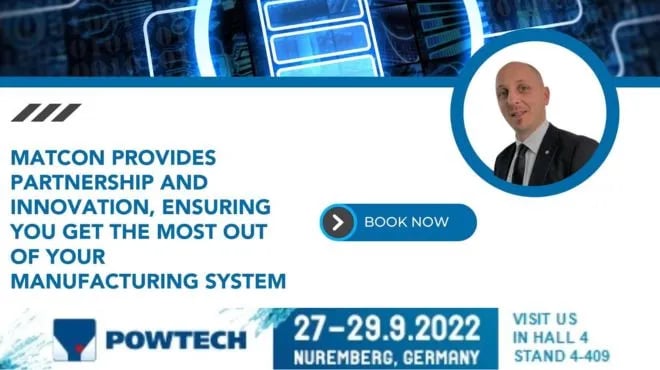 Julien Michon
Business Line Leader EMEA
Languages: English, French
Industry Focus: ALL
Julien's journey with the IDEX Corporation started in 2013. Since then, he has played an integral role in projects across multiple industries and is known for his ability to understand the challenges his clients face and come up with effective solutions that deliver superior ROI.
He currently leads the EMEA team at Matcon and is always looking for new ways to support projects and solve industry challenges. Julien's dedication to his work has resulted in many successful outcomes for his customers, and his wealth of experience makes him a valuable asset to any project.
If you're looking for someone to help you achieve your project goals, then meet Julien at stand #4-409.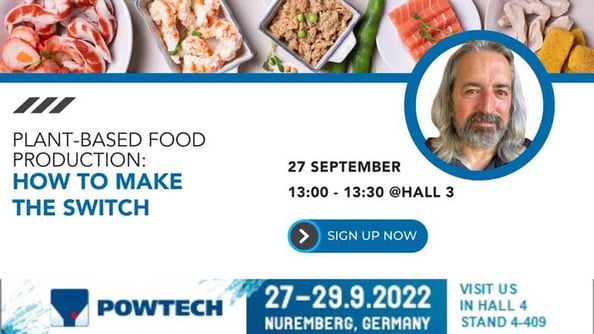 Neil Brown
Regional Sales Manager – N Europe & South Korea
Languages: English
Industry Focus: Food (plant-based) and Battery
Neil Brown is a food industry and battery expert with more than 20 years of experience. He oversees Matcon's business development efforts across Northern Europe and South Korea and has a proven track record in helping clients evaluate the latest technologies and design considerations to future-proof their operations. Neil's passion for delivering safe, high-quality system designs to manufacturers in an efficient production environment helped many top food manufacturers improve their practice and see great results.
Neil holds an MBA from the University of Liverpool and a Bachelor of Science in Food Technology from Manchester Metropolitan University.
If you are looking for someone to help you with your next project, book a meeting with Neil.
Alternatively, sign up for his presentation Plant-based food production: How to make the switch on 27 September.
In his presentation, Neil will share exclusive insights, and he will be on hand to answer any questions you may have.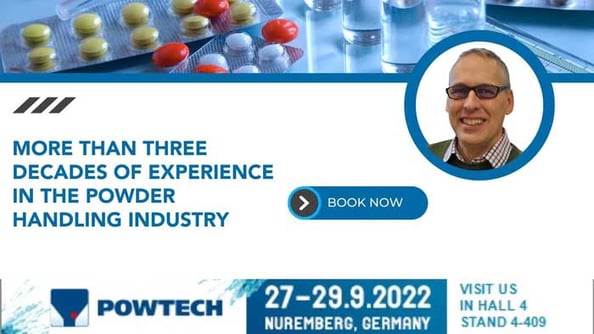 Steve Hewitt
Regional Sales Manager – UK and Ireland
Languages: English
Industry Focus: ALL
With more than three decades of experience in the powder handling industry, Steve has a wealth of knowledge covering a wide range of industries, including sports and animal nutrition, bakery, and nutraceuticals. In addition, he also works extensively in the pharmaceutical, chemical, plastics, and metal powder industries.
Steve's keen interest in removing cross-contamination risks has helped many of Matcon's customers manufacture in a safer production environment whilst reducing the number of rework and product recalls.
Steve is a sought-after consultant for many reasons. He has a wealth of knowledge and experience to share with his clients. His consultative approach ensures that his clients get the best possible solution for their needs.
If you have a project that could benefit Steve's expertise, book a meeting with him at Powtech.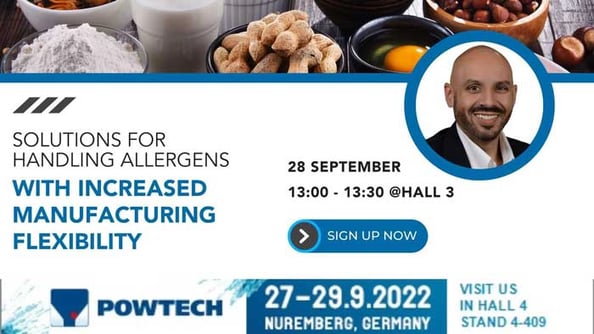 Vijay Karode
Regional Sales Manager – Central & Eastern Europe
Languages: German, English
Industry Focus: Food (specific focus on allergen containment)
With more than 18 years of technical sales experience, Vijay Karode is a highly experienced professional currently focusing on developing effective solutions for Matcon customers in Central and Eastern Europe. His clients appreciate his ability to identify bottlenecks, understand risk and increase their overall manufacturing performance.
Vijay holds an MBA from Boston University and a Bachelor of Science in Management from Tulane University, which has given him the skillset and knowledge to be successful in his current role.
If you're interested in meeting with Vijay to discuss your manufacturing needs, please book a meeting today.
We look forward to seeing you at Powtech – be sure to drop by Booth #409 in Hall 4 and see how our experts can help you to deliver a successful project.