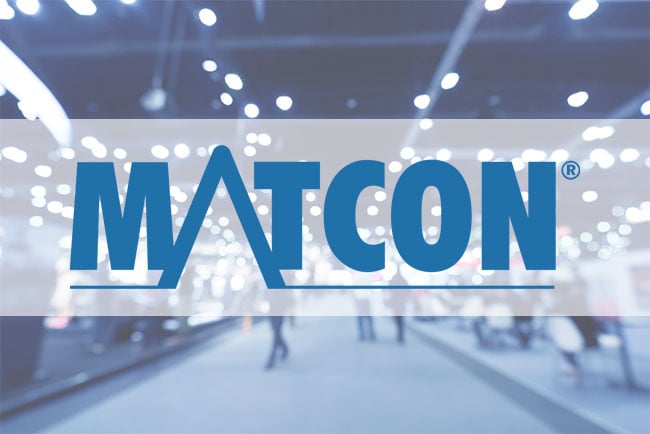 Matcon specialises in supplying systems to companies who handle and process powders, granules and tablets in the Food, Nutrition, Pharmaceutical and Chemical sectors.
Our system designs use Intermediate Bulk Containers (IBCs) to move materials between manufacturing processes, and for effective powder blending.
Our unique Cone Valve Technology is at the heart of each and every Matcon IBC, invented to overcome common issues including mix segregation, containment and bridging—inherent in traditional powder handling systems.
Visit our professional sales engineers at one of our 2020 exhibitions and events, and learn more about why our IBCs are the Industry Leading IBC Technology.
Food Ingredients China (FIC2020)
17 – 19 March
Shanghai, China
Hall 6.1 Stand 61F10/61G11
Food Industry China serves the food market including food additives, ingredients, food processing and the latest inspection equipment and technology available globally. Five different exhibit halls cover the three major industry sub-sectors: food ingredients, food machinery, and food science and technology.
(Please note that due to the current health crisis in China, this event has been officially postponed.)
---

Propak Vietnam
24 – 26 March
Ho Chi Minh City, Vietnam
Stand G19
ProPack Vietnam is an international exhibition for food processing, packaging and equipment, which takes place once a year in Ho-Chi-Minh-City, Vietnam. Exhibitors include manufacturers and suppliers of the food processing and packaging industry, presenting their entire product range including the latest innovations.
---

Interphex 2020
28 – 30 April
New York, NY, USA
Booth 2741
Interphex brings together pharmaceutical professionals to share knowledge, best practices and review the latest cutting-edge technologies needed to develop and manufacture quality products.
---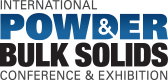 International Powder & Bulk Solids
28 – 30 April
Chicago, Illinois, USA
Booth 1247
The International Powder & Bulk Solids Expo and Conference attracts delegates involved in processing and bulk materials handling technology, systems and projects within the food, pharmaceutical, metals or personal care industries.
---



CIBF
25 – 27 May
Shenzhen, China
Hall 7, Booth 7T016
CIBF is a trade platform for firms involved in manufacturing equipment and solutions for the fast changing world of batteries including those for vehicles, energy storage, micro-grid and smart grid. A special focus will be on the series of achievements in the field of batteries for new energy bus, passenger cars and logistics vehicles.
---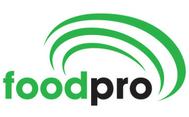 Foodpro
5 – 8 July
Melbourne, Australia
Stand R54
Foodpro is dedicated to the various steps in the food manufacturing process: ingredients, food science and technology, processing equipment, plant equipment, packaging and the supply chain. Find the latest global innovations and technology from both Australian and international specialist food manufacturing suppliers.
---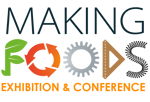 Making Foods
22 – 23 September
Ricoh Arena
Coventry, United Kingdom
Stand 216
Making Foods Expo is the only dedicated event in the UK that focuses on the detailed and complex issues associated with ingredients, testing, processing, packaging and supply of food products and ingredients to the market.
---

Foodtech Packtech
22 – 24 September
Auckland, New Zealand
Hall 3, Stand 3003
Foodtech Packtech is New Zealand's largest food manufacturing, packaging and processing technology tradeshow. The event brings together industry professionals and decision makers for discussion and a sharing of knowledge and expertise, critical in the sustainability and growth of the industry.
---

Powtech
29 September – 1 October
Nuremberg, Germany
Hall 4.0 Stand 566
The world's number one event for powder, granule and bulk solids technologies.
---

AllPack Indonesia
7–10 October
Jakarta International Expo
Kemayoran, Jakarta, Indonesia

The focused platform for packaging, filling, handling, controlling, automation, printing and labeling technology, materials and services for food and beverage, pharmaceutical, cosmetic and other related industries.
---


CPhI Worldwide
13 – 15 October
Milan, Italy
Hall 10, Stand 10M73
CPhl is an established pharmaceutical event with over 30 years of experience bringing together the key players in the global pharmaceutical marketplace.
---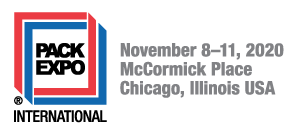 PACK EXPO International
8 – 11 November
Chicago, Illinois USA
Lower Lakeside Booth 9705
PACK EXPO International is the packaging industry's main event bringing together delegates within the Food and Beverage, Pharmaceutical, Medical Devices, and a wide range of industries including Automotive, Chemicals, Cosmetics, and Animal Nutrition.
---

CPhI & PMEC India
25 – 27 November
India Expo Centre, Greater Noida
Delhi NCR, India
As the pharmaceutical industry looks increasingly to India for high quality, yet lower cost pharmaceutical solutions, CPhI & PMEC India is the ideal opportunity to learn about the latest innovations on offer. Meet representatives from India's pharmaceutical machinery, technology and ingredients industries.
If you'd like to learn more about Matcon IBC technology but you can't attend one of the above events, contact one of our sales engineers today for a free consultation.