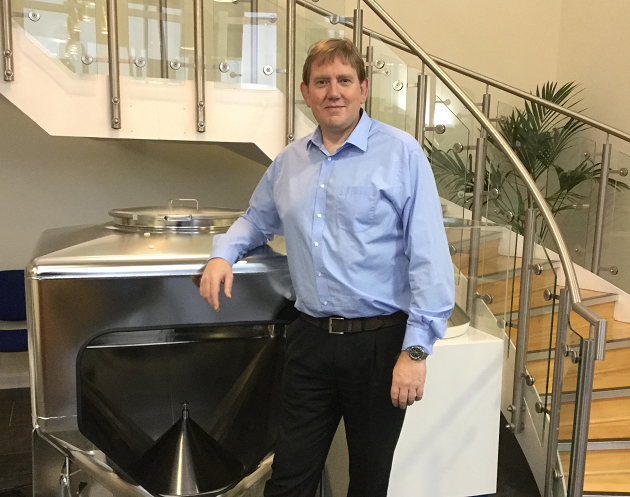 We interviewed Matcon's EMEA Pharmaceuticals Sales Manager Ian Avery, to discover what brought him to Matcon, how Ian's travels have shaped his experiences and what he hopes to bring to new contacts and clients.
"I wanted to do more in pharmaceutical processing to assist clients with their manufacturing and productivity problems."
Discover what Ian learned as a Sales Manager in past roles with a tablet press manufacturer, how he got started as a Pharmaceutical Engineer and why Ian chose Matcon's customers to share his knowledge with.
"Having spent more than 20 years working within the equipment supply sector, predominantly pharmaceuticals (along with some chemical manufacturing) I felt that it was time to further my experience and knowledge in this space. In particular I wanted to do more in pharma processing and assisting clients with their manufacturing and productivity problems.
Matcon stood out in this space, because of their innovative, future proofed technology. The team are such a driving force in their fields of expertise, it made the decision to move an easy one".
Global Experiences Are How Ian Helps Global Businesses Today
Ian has traveled extensively throughout his career with almost all of his previous positions having a global remit for Sales Support. Areas Ian covered include Europe, North and South America, Asia, Northern and Southern Africa and also Australasia. The extent of his travels has enabled Ian to gain an excellent grounding in how multinational pharmaceutical businesses operate and also how meeting customer needs and solving their issues resulted in gains for all.
What a Sales Manager for a Major Tablet Press Manufacturer Learns
Ian subsequently worked as Sales Manager for a Tablet Press Producer. His role covered the UK, Ireland, South Korea and South Africa. The equipment was highly specialised and highly engineered. Ian was also responsible for after-market duties, so getting things correct in the first instance was critical to mitigating future service activities. In common with other roles, much of Ian's time was spent pre-sales, determining the best solution for each requirement. This ranged from smaller, laboratory scale equipment to large production scale units for use in high containment areas where toxic products were handled. Although Ian enjoyed and acquired much knowledge in his time spent with this company, it was clear that a single product (i.e. tablet press) solution was extremely limiting in both sales and applications.
For All Budding Future Pharmaceutical Engineers; Here's How To Get Started
Initial beginnings for Ian were to achieve a Bachelor of Engineering Degree in Metallurgy and Materials along with a post-graduate Executive Diploma in Management. These two qualifications gave Ian the theory from a science and business perspective, but it was the experience in the field that Ian recalls as being the most valuable.
Ian's first major job role was as a Product Manager for a major supplier of tablet presses and tablet coaters, a role that involved significant customer contact. The responsibility was huge in ensuring that the correct and best solutions were found for each specific application. Not only did the equipment he supplied need to be tailored to meet customer's needs, but the environment and operators' needs also had to be met.

Why Ian Chose to Share His Knowledge with Matcon's Customers
Ian's last role within the pharmaceutical industry, was also based in Europe. It covered the entire range of equipment used for Oral Solid Dose (OSD) production. In this role all aspects of production were incorporated from initial mixing and granulation of powders through to tablet compression (or capsule filling) and coating. The challenge was always to specify the correct equipment for each site in order that their production became as efficient and cost-effective as possible. It is this experience in particular that attracted Ian to work with Matcon, to help grow their pharmaceutical equipment offerings.
"The Matcon system offers genuine benefits to powder and tablet processing and these solutions result in real savings of both time and long-term costs."
"It has always been hugely important for me to build long-term relationships with clients. The advantage of Matcon is that the technology provides much more flexibility in products that can be processed. This is often vital for manufacturing sites where they do not know what products will be processed in future. A good infrastructure can enable producers to bid more successfully for products and manufacture them without major additional investment".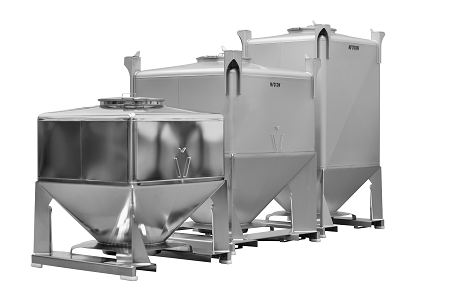 If you have a manufacturing problem that you're looking to overcome or would like to explore Matcon's Pharmaceutical powder handling technology, you can contact Ian via the website or connect via LinkedIn.